<![if !supportEmptyParas]> <![endif]>
TRIBUTE TO THE LORD TOKYO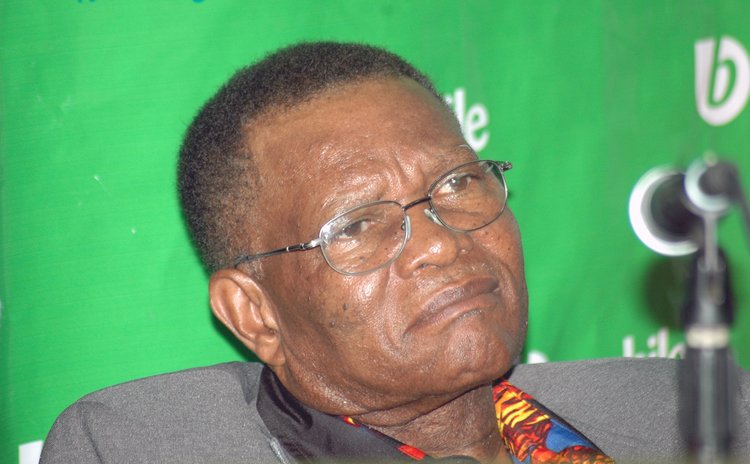 <![if !supportEmptyParas]> <![endif]>
The Mighty Sparrow, Calypso King of the World was so impressed with the Lord Tokyo's rendition of Tokyo's "De man dat doing de Pumping" at a Brooklyn club that he invited the former Calypso King of Dominica to do a recording of some his classics. "De Pumping" recorded in 1967 has the distinction of being the first recorded single by any individual artist in Dominica. (The Swingin Stars Orchestra did their recording of Sparrow's "the Party" that same year). With the backing of Sparrow's orchestra, Sparrow's Troubadours and some calypso vocalists, (30 years later) Tokyo was able to produce the song "Tennis Shoe Scandal" on tape with an extended dub version of real classy calypso on brass in 1997. Tokyo received a tremendous ovation at the World Creole Music Festival on October 31,1999 after a live performance which included his famous hits.
<![if !supportEmptyParas]> <![endif]>
We are sad to report that the Lord Tokyo passed away at age 80, on April 12, 2015. "Lord Tokyo" was born Hayden Desiree in Loubiere onJune 20,1934, and was raised in Grand Bay,Dominica The calypso," Tennis Shoe Sandal" had already made Tokyo a household name in Dominica since he won the Road March title during Carnival with that song in 1970. It was such a big hit that this calypso was repeated on the road at every Carnival afterwards for a long time. Tokyo's success began when he was crowned the 1969 Calypso King of Dominica.
<![if !supportEmptyParas]> <![endif]>
It wasn't any surprise to anyone who knew "Tokes" in North America that the Lord Tokyo would continue his singing of calypso in the USA,England and Canada. His popularity increased among younger folks as he continued to make guest appearances in shows and perform at local clubs. In December1998, Tokyo released his first album on Compact Disc entitled "Merry Christmas and a Happy New Year to all". This album featured some traditional Caribbean Christmas melodies in soca, bouyon, zouk and cadence along with some familiar Dominican Christmas songs like "Chantey Noel" among others. Under the skilled engineering and programming of the young "King" Arthur Valmond, the CD has been a collector's item during the Christmas season.Lord Tokyo relased a third album CD in 2006 entitled "HOT, SPICY AND JUICY
Tokyo's "PUMPIN MAN" CD also engineered by Valmond promises to startle the ear and assault the eye and imagination of even the most critical observer. This album, which includes a remix of the songs "De Pumping" and "Doctor Tokes", proves to be rich enough in content and should appeal to calypso lovers and persons who have a philosophical approval to life.Most of the songs were arranged by Valmond and by Errol Ince of the famous Sparrow's Troubadours who also provided the background music.Tokyo has come a long way as his legacy continues to create a greater awareness of his homeland with its rich cultural background. These new songs should make a good and lasting impression on all fans, calypso, bouyon, and soca enthusiasts alike.
Lord Tokyo (Hayden Desiree) is survived by his wife Clemencia,five sons,six daughters, 28 grandchildren, 11 great grandchildren, sister Vera and brother Ronald. We hope that you will cherish all of the great memories he has given us and smile when you think of all the laughter we've shared with him. Lord Tokyo will forever live in our hearts.
<![if !supportEmptyParas]> <![endif]>
<![if !supportEmptyParas]> <![endif]>
Earlsworth(Earl)L. Lawrence
www.sensay.com SENSAY DOMINICA
BACK TO LORD TOKYO'S homepage
<![if !supportEmptyParas]> <![endif]>
<![if !supportEmptyParas]> <![endif]>
<![if !supportEmptyParas]> <![endif]>
<![if !supportEmptyParas]> <![endif]>
© copyright 2002 SENSAY DOMINICA PRODUCTIONS all rights reserved
<![if !supportEmptyParas]> <![endif]>