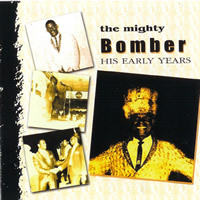 MIGHTY BOMBER- HIS EARLY YEARS
$12.99 $10.99 On Sale!
0007

Clifton Ryan,(Mighty Bomber) Grenada's Calypso Monarch(1940-1947) made history when he defeated another Grenadian, the Mighty Sparrow in 1964 for the Trinidad and Tobago Calypso Monarch title.One of the most popular songs that year was "James and Joan". Other hot tracks include "My Brother Tommy","Gloria","Why Ah Fraid Women" and "Friendship and Money".