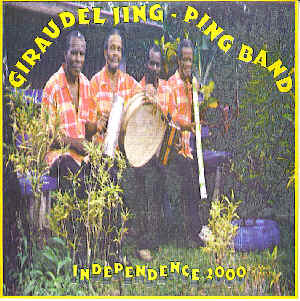 GIRAUDEL JING PING BAND
$12.99 $8.99 On Sale!
0482

GIRAUDEL JING PING BAND
This band created in 1960 in Giraudel presents traditional slave plantation music that is called "Jing-Ping". "Belere" music is also involved. The 13 song tracks include the Carnival hits "Tennis Shoe Tongue" "Doh Doh, Gaday Dowad" and also different "Mazouk" renditions.
Noted instruments used are "Accordion","Gwage/Shack shack","Tambou" and "Boom-boom".