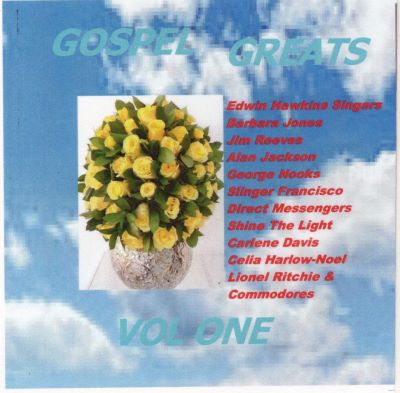 GOSPEL GREATS VOL ONE (featuring Edwin Hawkins Singers, Jim Reeves, George Nooks, Carlene Davis, Barbara Jones, Celia Harlow-Noel and others)
$11.00 $6.99 On Sale!
gosp010


Memorable songs include Carlene Davis' "One day at a time"
Jim Reeves' "Across the Bridge" and "This World is not My home" and
Edwin Hawkins' "Oh Happy Day".
Also featured is The Mighty Sparrow with
"His Holy Name"