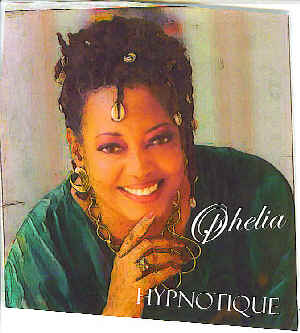 OPHELIA - HYPNOTIQUE
$12.99 $5.99 On Sale!
0208

The Queen of Cadence and Cadencelypso music, OPHELIA returns with an energizing and mesmerizing CD album, "HYPNOTIQUE" .Favorites by SENSAY includes "Hypnotque","Marché Con Antillais","Au Fond Sommeil","Dingolay"(originally done by Shadow), and "Nous Bien Heureux". "Dingolay" is sung in French(Dingolé)by Ophelia. This is a priceless addition to your Creole collection.