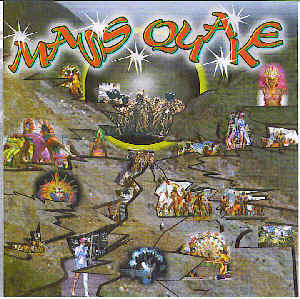 MASS QUAKE 2005 (THE BIG ONE)-VARIOUS ARTISTS
$12.99 $10.99 On Sale!
0158

MASS QUAKE 2005 -THE BIG ONE FOR 2005 by VARIOUS ARTISTS showcases the talents of young Dominica Calypsonians from the Showdown Mass Camp. 2004 Calypso Monarch Dice returns with a masterful piece of Calypso as he delivers the "Puppet Master" in colorful imagery. He is matched with newcomer "The Saint's "Wrong Foot" that seems to be a Road March contender. Son of Saint as he refers to himself is really the Son of the 1970/1971 Calypso Monarch,Embert Stowe, The Saint. Other notable hot tracks are "One Man" and "Jam Dem So" by Boplé, "The System" by de Observer,"Heroes We Forget" by De Bobb and "Bug in the Budget by "The Mask".
All Songs Composed by Patrick "Pat" (the Musician) Aaron. All Songs arranged by Pat Aaron and Keyboard Players respectively. Copyright BMI. All Rights Reserved. Pirate or Piracy at your Great Risk.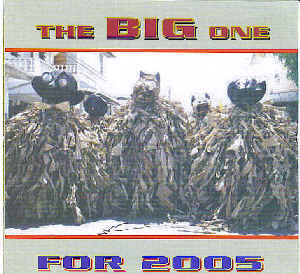 TRACK LISTING
The System.........................De Observer
Puppet Master.....................Dice
Jam Dem So........................Boplé
Thank God For Carnival.......De Bobb
Ping Pong Politics.............Sye
Wrong Foot......................(Son of)The Saint
Bug in The Budget...........The Mask
My Brothers for Me.........Dice
Heroes We Forget............De Bobb
One Man..........................Boplé
Aids Is the Enemy..............Sye
Hold On To Cricket(West Indies)....Dice


Musicians

Bass...Fred Nicholas,Refuse,Garth,Pat

Guitar...Jerry,Julie

Keyboards/Midi Works/Engineers...Don,Freddy,Cornel,Peters,Earlson

Background Vocals...Alison,Michele,Maxine