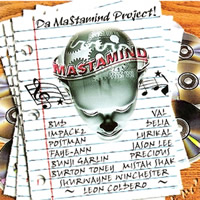 DA MASTAMIND PROJECT feat.Shurwayne,Bunji -VARIOUS
$12.99 $10.99 On Sale!
0215

DA MASTAMIND PROJECT, A 2006 Carnival release featuring Various Soca Artists like Shurwayne Winchester the double 2006 Soca Monarch Champion of Power and Groovy Soca. Also on board are Bunji Garlin, the first runner up,Faye Ann Lyons,Bud,Lyrikal,Leon Coldero and others.