Price: (Double CD)$12.99 CARNIVAL SALE $10.99
RETURN TO ORBIT is classic SWINGIN'STARS dance music from one of the top Caribbean bands of all times. The two disc CD contains 35 tracks rendered with exciting and pulsating music of the Caribbean sixties. According to Ronald Severin, one of the original members who produced these CDs "My burning desire to put together these CDs...has given the new generation of present and past members sons, Peter(keyboards) and Chester(calypso's Daddy Chess)Letang the need to keep this music galaxy alive." Ron dedicates the Cds' to former deceased members,Eddie Martin,Cecil Warner,Cuthbert Philip,Handel Christian and founding member Michael Didier and present manager,Norman Letang who was awarded a 2002 Meritorious Service Award on Dominica's Independence Day,and also to all former and present members. A must addition to your collection.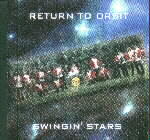 To choose this item, select the appropriate options (if any) and click "Add to Cart" to include it in your Secure Order.


SOCA MEDLEYS by SWINGIN' STARS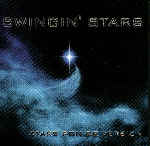 STARS PON DE VERSION by SWINGIN' STARS


RETURN TO DREAD by SWINGIN' STARS