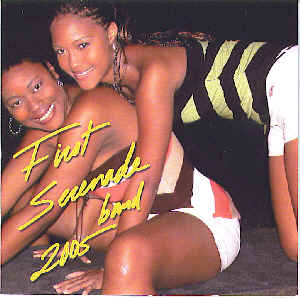 FIRST SERENADE BAND - DE WATER COMING
$12.99 $4.99 On Sale!
0173

DE WATER COMING CD by THE FIRST SERENADE BAND originally released and launched before EASTER 2005 will rock you in much more bouyon and soca style than in previous years. New female vocalists Marsha Anthony and Rhamadine Prince join Lloyd Jno Baptiste in hot tracks like "Me Water Coming","Flags", "Thunder Clap","Romancing" and a new "Serenade Medley". Add this one to your Serenade Collection.