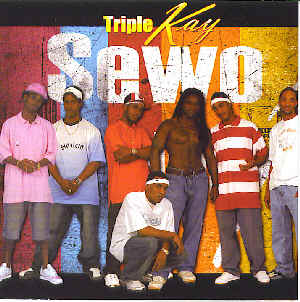 TRIPLE KAY International Band - SEWO
$12.99 $10.99 On Sale!
0175

Triple Kay's SEWO blends the typical bouyon and cadence music from Dominica with the Haitian Konpa music. The strong voices of Wayne Benjamin,David "Tarzan" George and Alphil Matthew give a good measure of refreshingly stimulating vocals with music that will keep you moving on the dance floor. Hot tracks include "Sewo", "Soca Me","Festivity", "Sa fe Mweh Mal" and "Last Dust".