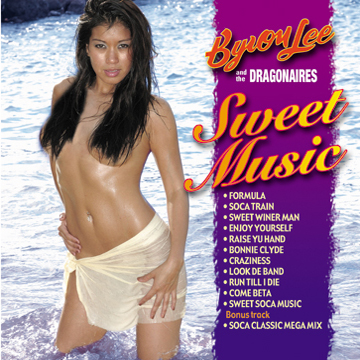 BYRON LEE & THE DRAGONAIRES - SWEET (CARIBBEAN) MUSIC
$12.99 $5.99 On Sale!
0126

It's time to party again! Here comes the official start for summer fun – the release of the new Byron Lee & The Dragonaires album "Sweet Caribbean Music". This annual release, known for its superior production quality puts the Byron Lee touch on current and classic Soca hits. This long-standing tradition makes it easy for the Soca fan to get all the best music on one CD. Feature tracks include Trinidad Road March winners "Look De Band", "Bonnie & Clyde" and "Craziness". And this year's run away favorites "Soca Train" and "Last Mas". Other notable tracks include "Sweet Winer Man" an original new tune from Byron and the band. Sweet Soca Music Medley featuring the hits "Just Out Of Reach", "Don't Play That Song", "Tell Him I'm Not Home" and "Moon River". And the "Soca Classics Mega Mix" produced by Spin City Crew. Take a listen to "Sweet Caribbean Music" and let the party begin!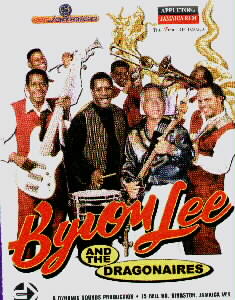 TRACK LISTING


1  FORMULA(original by Red Plastic Bag)
2  SWEET WINER MAN   
3  LAST MAS(enjoy yourself) (original by Rupee)  
4  RAISE YU HAND   
5  SOCA TRAIN (original by Gypsy and Maximus Dan)  
6  OVERTURE/BONNIE & CLYDE(original by Destra)  
7  CRAZINESS (INSANE) (original by Machel Montano)
8  LOOK DE BAND (original by Shurwayne Winchester) 
9  RUM TILL I DIE/COME BETA (medley)
  
10  SWEET SOCA MUSIC (medley)
   *just out of reach
   *don't play that song
   *tell him I'm not home
   *moon river
 
11  SOCA CLASSICS MEGA MIX (produced by Spin City Crew)

A DYNAMIC SOUNDS PRODUCTION 

OTHER BYRON LEE ALBUMS
BYRON LEE-THE MAN AND HIS MUSIC (50TH ANNIVERSARY -2CD COLLECTION)
DANCE PARTY VOL1
JUMP UP AND WAVE FOR JESUS