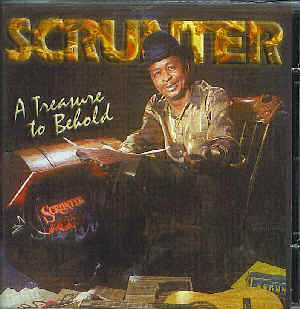 SCRUNTER - A TREASURE TO BEHOLD
$12.99 $4.99 On Sale!
0264

A TREASURE TO BEHOLD by SCRUNTER (Owen Reyes Johnson)is an amazing collection of the Greatest Hits by Scrunter, a living Legend of Calypso. Scrunter won the Trinidad and Tobago Calypso Monarchy in 1982 with "Take De Number" and "Woman on De Bass" and has consistently scored hits every year after. "De Jumbie" illustrates his dazzling treasure of calypso,soca and parang music.