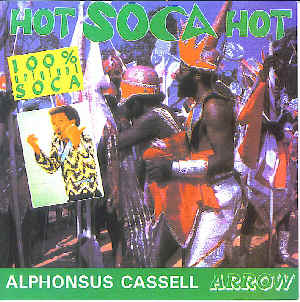 ARROW - HOT SOCA HOT (BEST OF ARROW VOL THREE)
$12.99 $6.99 On Sale!
0316

HOT SOCA HOT BY ARROW (Alphonsus Cassell) is really Volume three of the Best Of The King of Soca with the same original tunes remixed into a non-stop party jam. Hot tunes include the original "Hot Hot Hot". "Wanna Dance","Aye Merengue","Tit For Tat" and other Hot mixes including a medley
ARROW sadly passed away on Sept 15, 2010. His legacy will be long remembered. May his soul rest in peace.