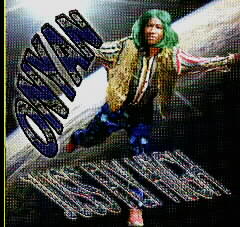 JUSS FLY HIGH - ONYAN
$12.99 $10.99 On Sale!
0127

Onyan's Juss Fly High is another explosive album from Antigua's Carnival that will get you moving constantly on the dance floor. Toriano "Onyan" Edwards,former Calypso Monarch of Antigua and former member of the Burning Flames along with the Edwards brothers created a dynasty in Antigua's Carnival in recent years with their relentless road march hit songs. Hot tracks include "De Tool", "Do As I Do (Juss Fly High)","Start and Stop" and "Fireman" which was done with Xtatik,Machel Montano,Wanskie and Peter C. Lewis.



DE REAL DEAL by RED HOT FLAMES


EBRY BADY HA FU NYAM by ONYAN & BURNING FLAMES


HOKUSPOKUS


FROLIC


ONIKA-ALWAYS AND FOREVER


DEBBLE-ISH RAGE BY BURNING FLAMES


VENOM BY BURNING FLAMES


HOTTER THAN FIRE VOLUME  ONE-CREATIVITY OF BURNING FLAMES



CONTINUE SHOPPING-BACK TO SENSAY PAGE