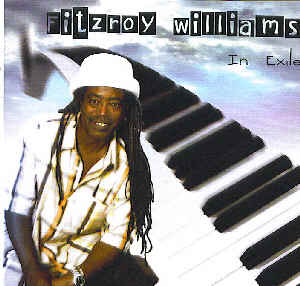 FITZROY WILLIAMS - IN EXILE
$12.99 $6.99 On Sale!
0408

FITZROY WILLIAMS - IN EXILE
One of the top musicians in Dominica, Fitzroy Williams has demonstrated his keyboard skills in numerous recordings that have been recognized in places as far as Japan.The hot tracks on this album recorded in France, is a reflection of his past association with his successful band, EXILE ONE. Fitzroy was an original member of "Diamonds","De Boyz and Dem", "Gaylords Power Union" and has also played with various Cadence and Zouk bands around the globe including "Grammacks", and "Kassav".
Hot tracks include "In Exile", "AliBaba","AlCapone","Meme Bateau la","Se pou sa",and "Back Stabber".