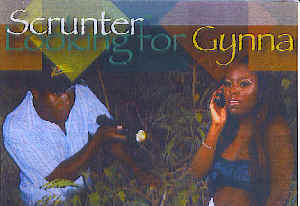 LOOKING FOR GYNNA - SCRUNTER
$12.99 $5.99 On Sale!
0218

LOOKING FO GYNNA by SCRUNTER is a new album by DOMINICA'S SCRUNTER in 2006. This is calypso in it's true art form by the former Dominica Calypso Monarch of the early 1990's. The hot tracks include "a tribute to Daddy Friday" of St. Thomas Jam Band,"Douce Ma"., "Ah feeling to","Gimme Your Body and "Viente Cinco", a remake of the classic tune and "Arithmetics". This is definitely a collection item.