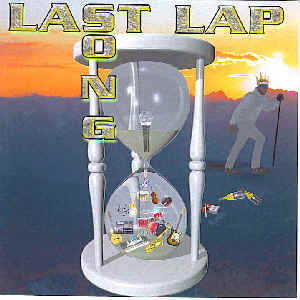 LAST LAP/LAST SONG-DOMINICA 2007 CALYPSO MASCAMP(feat Dice,Son of Saint,De Bobb,Vigilante,Singing Sandy)
$4.99 $10.99 On Sale!
0277

LAS LAP,LAS SONG CD is A 2007 CALYPSO MAS CAMP showdown for Dominica 2007 Carnival well composed by veteran "Musician" Pat Aaron.This ia a classic accomplishment by one of Dominica's well known ambassadors.
Tunes by reigning Monarch King Dice (Follow Your Leader),Dollar Man by Vigilante and "Gallon Bottle Model" by former Road March King "Son of Saint" are among the top calypsos for the REAL MAS 2007.Other hot tunes are done by Sye,De Bob(Daryl Bobb),Singing Sandy and other Various Artistes.