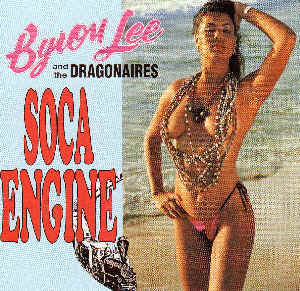 BYRON LEE & THE DRAGONAIRES - SOCA ENGINE
$12.99 $5.99 On Sale!
0589

It's time to party again! Here comes MORE summer fun – another Byron Lee & The Dragonaires album "SOCA ENGINE". This annual release, known for its superior production quality puts the Byron Lee touch on current and classic Soca hits. This long-standing tradition makes it easy for the Soca fan to get all the best music on one CD. Feature tracks include from Barbados' Cropover,Merrymen's"Soca Army",Antigua's Burning Flames' "Swing Engine". Also included are Trinidad's "Chutney Bacchanal", "Hold Up Your Foot and Jump", "Moving to the Right".
Byron Lee also added some soca jazz in "Talk" and "Thunder" and some salsa "Soca Macarena". So check out the CD, "SOCA ENGINE" and let the party begin!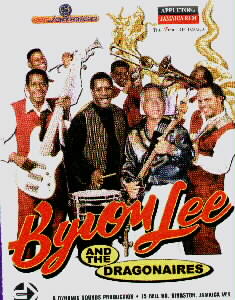 TRACK LISTING


1  SOCA ARMY
2  SWING ENGINE   
3  CHUTNEY BACCHANAL  
4  HOLD UP YU FOOT & JUMP
5  MEDICINE MAN 
6  MOVING TO THE LEFT,MOVING TO THE RIGHT 
7  WE CARNIVAL
8  BOUNCE
9  TALK 
10 WEAKNESS FOR SWEETNESS
11 SOCA LOVE SONGS VOL 2
12 RAGGA SOCA
13 SOCA MACARENA
14 THUNDER



A DYNAMIC SOUNDS PRODUCTION 

OTHER BYRON LEE ALBUMS
BYRON LEE-THE MAN AND HIS MUSIC (50TH ANNIVERSARY - 2CD COLLECTION)
BYRON LEE-COMMEMORATIVE(50TH ANNIVERSARY - 3CD COLLECTION)
SOCA THRILLER
CARIBBEAN STY-LEE
DANCE PARTY VOL1
JUMP UP AND WAVE FOR JESUS