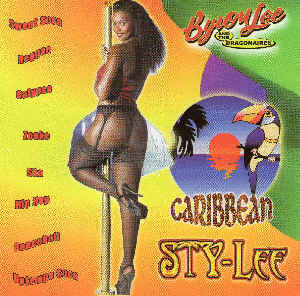 BYRON LEE & THE DRAGONAIRES - CARIBBEAN STY-LEE
$12.99 $5.99 On Sale!
0588

It's time to party again! Here comes MORE summer fun – another Byron Lee & The Dragonaires album "CARIBBEAN STY-LEE". This annual release, known for its superior production quality puts the Byron Lee touch on current and classic Soca hits. This long-standing tradition makes it easy for the Soca fan to get all the best music on one CD. Feature tracks include from Barbados' Cropover, RUPEE'S "I will Be there" and "Blame It on The Music" as well as "Sak Pase'. Also included are Trinidad's Ronnnie McIntosh hit "Biting Insect","Wine Up" and Soca "Slide".
Byron Lee also added two original oldies' "Dumplings" and "Night Train". Take a listen to "Caribbean Sty-Lee" and let the party begin!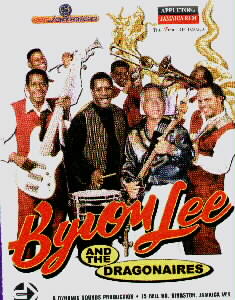 TRACK LISTING


1  MASH IT UP
2  LIE DOWN   
3  I WILL BE THERE  
4  BREAK  
5  BLAME IT ON THE MUSIC  
6  STRICTLY THE BEST 
7  CALYPSO CLASSICS
8  HAIRY BANK 
9  BITING INSECT 
10 WINE UP
11 SOCA SLIDE
12 TURN ME ON
13 SAK PASE'
14 DUMPLINGS/NIGHT TRAIN SKA



A DYNAMIC SOUNDS PRODUCTION 

OTHER BYRON LEE ALBUMS
BYRON LEE-THE MAN AND HIS MUSIC (50TH ANNIVERSARY -2CD COLLECTION)
BYRON LEE-COMMEMORATIVE(50TH ANNIVERSARY - 3CD COLLECTION)
SOCA THRILLER
SOCA ENGINE
DANCE PARTY VOL1
JUMP UP AND WAVE FOR JESUS