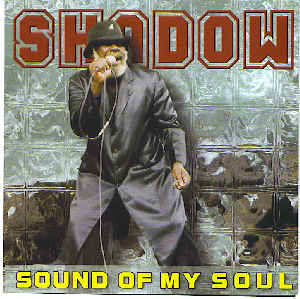 SOUND OF MY SOUL - SHADOW
$12.99 $7.99 On Sale!
0201

SOUND OF MY SOUL is the 2005/2006 album by one of Calypso and Soca's beloved artist, THE SHADOW. The black suited artist from Tobago brings back memories of his "Revenge from Hell" in his new tune "Fire Under Dey". Among the 13 tracks include hot numbers such as "Hypnosis", "Cool Your System" and "Funky Town". Well Known band arranger, Leston Paul adds his skills in the song "Fire" among others.