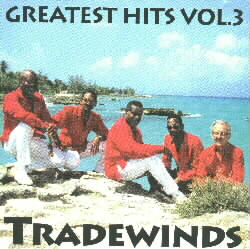 TRADEWINDS GREATEST HITS VOL 3 (famous lies,west indian suitcase)
$14.99 $10.99 On Sale!
0053

One of the most revered bands in the Caribbean,The Tradewinds have become identified with their witty and insightful creations about life in the west Indies. This album contains some of their most enduring popular songs, including "Famous Lies","Miami","Masquerade Band" ,West Indian suitcase and "Footprints In the Sand".Volume Three is another priceless collection to the Series.





Band Members:


Dave Martins (Guyana) ..Guitars and vocals
Clive Rosteing(Trinidad)..Drums
Richard Terry(Cayman Islands)...Bass
Harry Cupid (Barbados)..Percussion and vocals
Jeff Japal (Grenada)...Keyboards






Other Collectible Albums






TRADEWINDS GREATEST HITS VOLUME ONE


TRADEWINDS GREATEST HITS VOLUME TWO


BACK HOME-TRADEWINDS GREATEST HITS VOLUME FOUR





CONTINUE SHOPPING