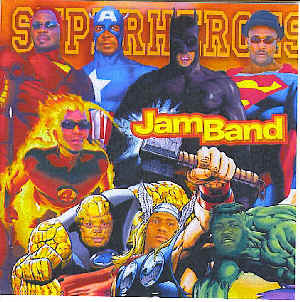 JAMBAND - SUPER HEROES
$12.99 $10.99 On Sale!
0252

SUPER HEROES BY JAM BAND - UP, UP AND AWAY. This album will send you flying high and keep you jammng to the beat of JAMBAND from the US Virgin Islands. This is the first album released after the passing of its lead vocalist and band leader, NICK "DADDY" FRIDAY. The Super Heroes album is dedicated to Daddy Nick and includes hot tracks like "Super Heroes", "JamBand Carnival", "To Daddy With Love" and "PArty Mix 2006".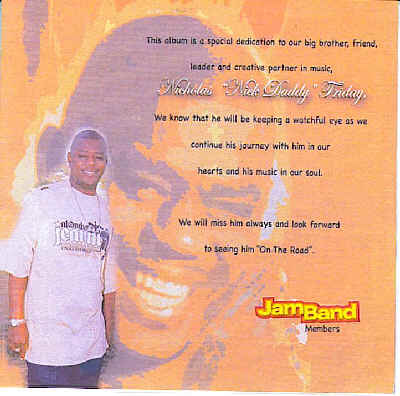 Click on
OTHER ALBUMS TO GET


BEST OF AWESOME JAMBAND


BEST OF ULTIMATE SOCA RIDDIMS 2020 VOL ONE -VARIOUS ARTISTES


BEST OF ULTIMATE SOCA RIDDIMS 2020 VOL TWO -VARIOUS ARTISTES
DE REAL DEAL BY RED HOT FLAMES


EBRY BADY HA FU NYAM BY BURNING FLAMES


ONIKA-ALWAYS AND FOREVER


HOKUSPOKUS


FROLIC


VENOM BY BURNING FLAMES


HOTTER THAN FIRE VOLUME ONE-CREATIVITY OF BURNING FLAMES


JUSS FLY HIGH by ONYAN


DVDS TO GET

DVD-WORLD CREOLE MUSIC FESTIVAL 2003
DVD-WORLD CREOLE MUSIC FESTIVAL 2004


DVD-WORLD CREOLE MUSIC FESTIVAL 2005


2006 WORLD CREOLE MUSIC FESTIVAL WEBSITES
CONTINUE SHOPPING-BACK TO SENSAY PAGE