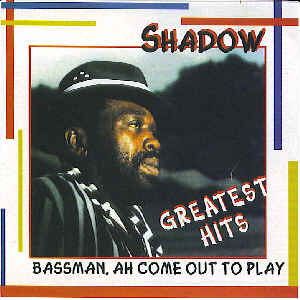 SHADOW - SHADOW GREATEST HITS
$12.99 $5.99 On Sale!
0205

SHADOW'S GREATEST HITS includes the early years of THE SHADOW that includes the cut and thrust of word and razor that were reduced to a finely-honed skill. Imagine "he goes to plant peas in Tobago and constantly hears this bassman in his head".
Among the major his are "Bassman","Ah Come Out to Play","De Garden Want Water","Columbus Lied", "King from Hell","The Revenge" among others.