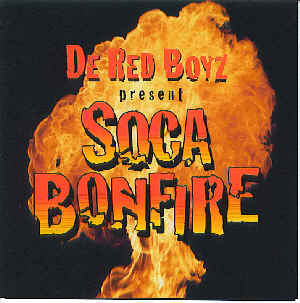 RED BOYZ PRESENT SOCA BONFIRE - VARIOUS ARTISTES (Biggie Irie,Peter Ram,Edwin Yearwood,Farmer Nappy)
$12.99 $4.99 On Sale!
0331

SOCA BONFIRE presented by DE RED BOYZ fresh from CROPOVER 2007 in Barbados is a compilation of great Soca Music featuring artistes like XTATIK'S Farmer Nappy (Chippin) and Groovy Soca Monarch Biggie Irie's "Band on Fyah". EDWIN YEARWOOD and KROSFYAH explains that 'It feels like Home Again'.