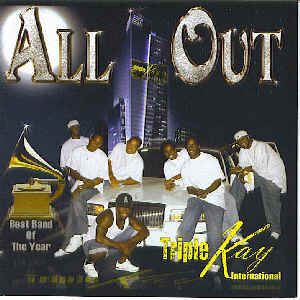 TRIPLE KAY International Band - ALL OUT
$12.99 $10.99 On Sale!
0261

TRIPLE KAY'S ALL OUT is the new 2006 CD for Dominica' 2005 and 2006 Band of the Year. Hot tracks like "Someone","Big Up","Real Mas", "Clash of the Bands", "One Night Stand " and "Stick It" will keep you in the Real Bouyon mood."The Track "Human Nature" is a good take on the Michael Jackson classic. "More Dust" will keep you on the dance floor for a long time.