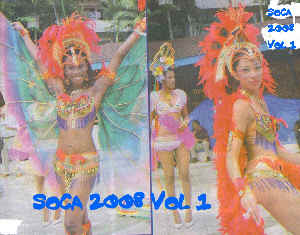 BEST OF SOCA 2008 VOL 1 - VARIOUS ARTISTES
$12.99 $10.99 On Sale!
0360

BEST OF SOCA 2008 VOL ONE - VARIOUS ARTISTES brings you the top Carnival soca hits of T & T carnival 2008. Top 18 tracks include Hunter/Karma's "Bring It", Blaxx's "Breathless",Farmer Nappy's "Chippin",Faye Ann Lyons' "Get On", Shurwayne and Johnny King's Whole Day and Ricky T's "Pressure Boom"