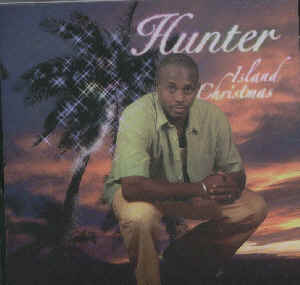 CHRISTMAS - HUNTER - ISLAND CHRISTMAS
$12.99 $7.99 On Sale!
xmas015


ISLAND CHRISTMAS BY HUNTER, DOMINICA'S SOCA KING is a brand new CD released for CHRISTMAS 2006 and available now in 2007. Once again, Hunter's inimitable diction are cognent indices of his talent,whether it is Calypso or Soca.
Songs were marvelously arranged by Bassman Fred Nicholas, keyboardist Cornel Phillip and ex-Swingin Stars guitarist, Julie Martin. Background vocals were done by Michele Henderson,Webster Marie,Marlon Giraudel,Narin Murphy,and guitar accompaniment by Jerry Moulon and Chad Augustine.
Enjoy this CD now for this Christmas Season.




TRACK LISTING





Raise Your Voices

Lil Jimmy

It's Christmas

Christmas Medley..(Joy to the World,Hark the Herald etc)

Dread Christmas

More Pork

Santa in Town

Christmas in Venezuela

Noel Nous..(Marie Louise Oh)

Happy New Year




MORE CHRISTMAS and PARANG MUSIC


DE PARANG NOW START -SCRUNTER


CHRISTMAS WITH THE BARON -BARON


CHRISTMAS WITH THE FEMININE TOUCH-VARIOUS


BOOGSIE'S GOLDEN MELODIES OF XMAS(Steelband Christmas music)


STRAKER'S XMAS SOCA PARANG Vol 3


XMAS SOCA WITH THE STARS VOL #1(Strakers)


PARANG SOCA CHRISTMAS (JW)VOL ONE -VARIOUS ARTISTS


CHRISTMAS PARANG SOCA VOL #2(JW)


CHRISTMAS PARANG SOCA VOL #6(Straker)


Merry Christmas and a Happy New Year to All by Lord Tokyo


Sunshine Christmas by RUFF & REDDY & FRIENDS


NOEL OH by OPHELIA


THE MIGHTY SPARROW CARIBBEAN CHRISTMAS VOL 2


OTHER CARIBBEAN CHRISTMAS ALBUMS


HOT 2006 DOMINICA MUSIC



CONTINUE SHOPPING-HOME PAGE