BEST OF OPHÉLIA (The Very Best)
$12.99
0329
THE VERY BEST OF OPHÉLIA, the long awaited CD from the Queen of Cadence,Kadans, Cadence-lypso or in other circles K-dancelypso is finally here.Classics like "Aie Dominique", "Chanson D'amour", "Nous Bien Heureux" and "Mwen kay hélay" are among the top hits.IMPORTED FROM FRANCE



K-DANCELYPSO VOL 2 - VARIOUS ARTISTES (Julie Mourillon,Mammouth,Bil-o-Men,Smoke & others)
$12.99
0328
K-DANCELYPSO VOL 2 is really Cadence-lypso gold CD with real vintage original songs from the early 1970's. "Cadence nou ka joueie" and "Piman Cho" by Julie Mourillon, and "Roulé Roulé" by Grammacks are among the classics.IMPORTED FROM FRANCE



BEST OF EXILE-ONE - SES PLUS GRANDS SUCCES
$12.99
0314
THE VERY BEST OF EXILE ONE, SES PLUS GRANDS SUCCES contains seventeen of the hottest tracks from the band that created cadence-lypso music under the leadership of GORDON HENDERSON. This is a solid addition to your collection. Le Groupe, Exile One a pris naissance en Guadeloupe en 1973,véritable révolution pour toute la musique Créole.THIS CD WAS IMPORTED FROM FRANCE



DOMINICA COLLECTOR -ENVOIE LA K'DANCE VOL 1
$12.99
0323
DOMINICA COLLECTOR - ENVOIE LA K'DANCE is another IMPORT FROM FRANCE that features CADENCE-LYPSO GOLD classics from MILESTONE,BELLES COMBO,BLACK AFFAIRS,BIL-O-MEN,MIDNIGHT GROOVERS AND MORE BIL-O-MEN featuring LINFORD JOHN. Remember "Greve General", well that's a bonus track.IMPORTED FROM FRANCE



KASSAV - ULTIMATE CÉLÉBRATION
$12.99
0326
KASSAV - ULTIMATE CÉLÉBRATION is the most recent CD of the best Zouk band in the Caribbean today. The 17 hot track CD contains hits like "Oh Madiana","Mwen Malad Aw","ChirÉ",and "Moment Ta ta" featuring Jocelyn Beroard
IMPORTED FROM FRANCE



VERY BEST OF ZOUK - VARIOUS ARTISTES(Kassav,Volt Face,Jeff Joseph,Sartana,Luc Leandry)
$12.99
0324
THE VERY BEST OF ZOUK CD is that and more from great artistes like KASSAV, JEFF JOSEPH,VOLT FACE,LUC LEANDRY,SARTANA,JEAN LUC ALGER,TAYLOR LICIDE AND OTHERS.



GRAMMACKS - GRAMMACKS FOREVER
$12.99
0321
GRAMMACKS FOREVER BY GRAMMACKS -NEW GENERATION new CD features Jefferson Joseph, "Lion" and the Grammacks with the original classics and some new tunes including "Nou Ni Reason" and "Come to Dominica." IMPORTED FROM FRANCE.



DOMINICA CADENCE-LYPSO INVASION-DOMINICA ALL STARS
$12.99
0322
DOMINICAN INVASION by DOMINICA ALL STARS features old classics from Gordon Henderson and Exile One, Jeff Joseph and Grammacks, Tony Valmond & Liquid Ice, Deloumeaux & Mammouth. Excellent Cadence-lypso music from the experts.IMPORTED FROM FRANCE



BEST OF SIFFLEUR MONTAGNE CHORALE
$12.00
0254
BEST OF SIFFLEUR MONTAGNE CHORALE is a Gold Classic album on CD for every household that cherish Caribbean folk music. 22 songs digitally remastered from two albums, it is a priceless addition to your collection of great Caribbean music.
From Kashakoo to Merci Bon Dieu, Island Magic and Folk Expression were two albums released in 1971 and 1972 respectively by a Chorale group of talented folk singers in Dominica under the direction of the versatile composer Jean Lawrence Mathurin.



ARROW - HOT SOCA HOT (BEST OF ARROW VOL TWO)
$12.99
0316
HOT SOCA HOT BY ARROW (Alphonsus Cassell) is really Volume two of the Best Of Soca with the same original tunes remixed into a non-stop party jam. Hot tunes include the original "Hot Hot Hot". "Wanna Dance","Aye Merengue","Tit For Tat" and other Hot mixes including a medley



BEST OF ARROW - KING OF SOCA
$12.99
0315
THE BEST OF ARROW - KING OF SOCA needs no introduction in Soca music. Certainly the best soca music ever produced by Arrow, accompanied, arranged and directed by Leston Paul.Hot tracks include the popular "Hot Hot Hot","Long Time","Columbia Rock", and "Party People Rock",



KING SHAKEY (and the Banned) - METAMORPHOSIS
$12.50
0309
KING SHAKEY AND THE BANNED - METAMORPHOSIS is an album released in 2007 by the youngest person ever to win a calypso title in Dominica, King Shakey. The 13 track album includes "David" a hit about the destructive hurricane of 1979 and "Daybah pou Daybah" sung by another Calypso King "De Rabbit".



BEST OF KROSFYAH VOLUME TWO (15th Anniversary Edition)
$12.99
0310
THE BEST OF KROSFYAH VOLUME 2 CD captures the best original hits of Barbados number one band, following their volume one CD. Hits include 'Sak Pase','dushi','road jam','yardi'.no behavior' among the 18 tracks.



HUNTER - TAKE YOU DANCING
$11.50
0041
THE HUNTER TAKES YU DANCING on this CD "TAKE YOU DANCING" with some hot tracks like "Ah Feeling to", "Jouvert BBQ","take Yu Dancing" and the ever popular song "ONLY YOU" featuring "MICHELE HENDERSON"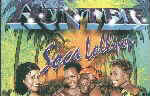 HUNTER - SOCA LOLLIPOP
$12.00
0029
SOCA LOLLIPOP by HUNTER is the fourth CD released by Dominica's 1998,2000 & 2007 Calypso Monarch. Among the hot tracks is the popular tune "ONE PEOPLE,ONE NATION" that helped him win the title in the year, 2000.


SOCA POWER - DUWABLADE
$12.00
0134
SOCA POWER by Duwablade is a 16 track release by the artist with real hot soca power. Songs like "Coming in Hot","Love Remedy","Gimme Someting","Have A Nice Day","Beautiful Light" and "Ah Feeling Nice",among others will have you "backing off your shirt" repeatedly as the party goes on.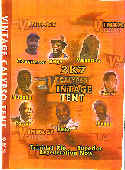 DVD - VINTAGE CALYPSO TENT 2K7 (2007) - VARIOUS ARTISTES
$16.99
0301
DVD - VINTAGE CALYPSO TENT 2K7 captured live on stage in 2007,veteran calypsonians like Brigo,Mighty Power,Conqueror, Lord Superior,Luta,Valentino, Poser,Lord Funny,Mudada,Trinidad Rio and Regeneration Now.



CROSSROADS DOMINICA(2002) - VARIOUS
$12.00
0038
Crossroads Dominica is the 2002 Calypsoca album that you must have in your collection.Tracks include "OSAMA SAY" by Mighty Pawol(Double A), "Running Man" by Scratchy,"Don't you think it's time" by Daddy Chess and "Stress" by Senator.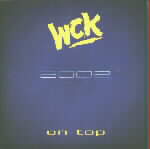 WCK - ON TOP
$12.00
0068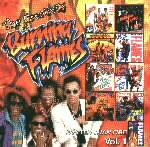 BURNING FLAMES - (HOTTER THAN FIRE)-Greatest Hits VOL 1
$12.50
0102
Antigua's Red Hot Burning Flames along with Gordon "Dr.G" Ottley have compiled 15 hot tracks from their first 8 albums from 1985 to 1994.



SOCA 101 VOLUME 4 - VARIOUS ARTISTES(2nd IMIJ-Golo,Kassav -zouk-la-se-sel)
$12.99
0288
SOCA 101 VOLUME 4 CD brings you a compilation of gold classics like Second IMG's "Golo", Kassav's "Zouk la Se Sel" and Burning Flames' "Workey Workey"



WCK - CARIBBEAN HEARTBEAT
$12.00
0069
Caribbean Heartbeat by WCK is another explosive album released in 2001 by the Caribbean's #1 Bouyon Band.16 Songs include Bounce, Bockey,Water,Ckckck,Caribbean Heartbeat,Champion and G-string.



ANTIGUA & BARBUDA'S GREATEST CALYPSOS VOL.1
$12.50
0178
ANTIGUA AND BARBUDA'S GREATEST CALYPSOS VOLUME ONE CD includes some of the best composed Calypsos from the Caribbean. Tracks include "Nobody Go Run Me", "Tourist Leggo" and "Push" by KING SHORT SHIRT,"Fire in de back seat","Subway Jam" and "Wine on Someting" by Swallow,"Hungry" and "Sugar Bowl" by King Obstinate among the great ones.



RAS SHORTY I - SHORTY'S GREATEST HITS
$12.99
0300
RAS SHORTY I - SHORTY'S GREATEST HITS from the man who created soca music.Lord Shorty was once referred to as the Love Man and the Sweet Soca Man.The great hits include "Epete","Shanti Om","Who God Bless","Sweet Music" and "Endless Vibrations".



BARON - BEST OF BARON VOLUME TWO
$12.99
0292
The Sweet Soca Man renders the usual blend of sweet party soca with old ballads. Hot tracks include the original tunes of "Trouble","Party Time", "This Melody Sweet", "Pan Tuner",Medley of "Fools Rush in", Dream Dream, Sweets for my Sweets" ,"Sweet Soca Man,"Jammin" and "Ah Feelin it".



LIQUID ICE featuring TONY VALMOND - PAS CUÉZ MISIC LA -
$12.00
0140
LIQUID ICE has returned via the main vocalist Tony Valmond with his unique style of Cadencelypso. The versatile singer gives a commanding blend of cadence, soca and creole soul rhythms to the repertoire of 16 tracks of good music.



BARON - THE VERY BEST OF BARON
$12.99
0014



BARON - BALLADS with a Caribbean Flavor
$12.00
0046
Baron's Ballads with a Caribbean Flavor include 14 non-stop tracks of real soca music by the Sweet Soca Man.Melodies include"Fools rush In","Laura","Dream Dream","Dreamlover","Guava Jelly","Let It Be Me" and "I Who have Nothing"


BARON WITH A DIFFERENCE
$12.50
0015
BARON'S WITH A DIFFERENCE returns Baron(Timothy Watkins), the "sweet soca man" to the Carnival scene in 2004.Tracks include the red hot "Don't Go", "Come and Soca My Love" and "Dey Can't Wait".



KING SHORT SHIRT - GHETTO VIBES
$12.50
0182
GHETTO VIBES by KING SHORT SHIRT is one the best Calypso albums by one of the best Calypso Giants from Antigua. Backed by Art De Coteau and his Trinidad Orchestra, Hot tracks include "Nobody Go Run Me", "Tourist Leggo","Power and Authority","When" and a tribute to cricket legend,"Vivian Richards".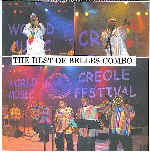 BEST OF BELLES COMBO
$12.99
0162
THE BEST OF BELLES COMBO CD is a compilation of the Greatest Hits of Belles Combo,a priceless classic addition to your collection of Creole music. This Cd captures some of the memorable hits of the early seventies. (Click for more info)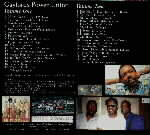 GAYLORDS POWER UNION'S GREATEST HITS
$12.00
0045
Gaylords Power Union's Greatest Hits have long been overdue with some of the most powerful Caribbean Classics of Calypso, soul, pop, spouge and reggae.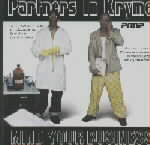 PARTNERS IN KRYME - MIND YOUR BUSINESS
$12.00
0059

MIND YOUR BUSINESS by PARTNERS IN KRYME is a must addition to your bouyon collection of Dominica music. It features one of the original bouyon programmers, Maurice Aisles and Efex's Peter Walsh who have given a grest deal to this album. Tracks include the original mix "Mind your Business".




DVD - OLIVER SAMUELS - SARGE IN CHARGE
$16.99
0074
Oliver Samuels Sarge in Charge will make you laugh all through the DVD. The veteran Jamaican Comic brings back the Big Yard comedy in fine ratteed style. Laugh till your belly bust mon!!



DVD - KINGS & QUEENS OF CARIBBEAN COMEDY - VARIOUS
$16.99
0073
The new and revised Kings and Queens of Caribbean Comedy on DVD will make you laugh till your belly bust!!!! The best of the best comedians include Saluche from St. Vincent,Nikki Crosby,Errol Fabian,Sprangalang,Donna Haddad,Louis Antoine,Tommy Joseph and Wassi from Trinidad and Tobago and Trevor Eastmond of Barbados. Lord Relator with guitar,Lady Guymine and Dane Gulston on steel pan provide some comic relief in music. The producers have added on Rachel Price and Learie Jones for a bonus on the new version just released after Labor Day 2004.



DVD - LIVE T & T CARNIVAL 2003 SOCA MUSIC (featuring David Rudder,Baron,Destra,Iwer)Various
$16.99
0072
SOCA MUSIC(2003) OF TRINIDAD AND TOBAGO CARNIVAL ON SUPER DVD spotlights the veteran Top Soca Artistes like DAVID RUDDER,THE BARON,IWER GEORGE and INVAZION BAND,AUGUSTRA,KMC,DENISE PLUMMER,FARMER NAPPY,DESTRA GARCIA,RONNIE MCINTOSH & ATLANTIK,BRASSORAMA,MACHEL MONTANO,XTATIK and Others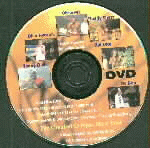 DVD- GREATEST CALYPSO SHOW EVER(Dominica Calypso 2003)
$16.99
0071
The Greatest Calypso Show Ever captures Dominica's 2003 Carnival Calypso Showdown Live on DVD. It features King Observer, Daddy Chess, Diva Nyocah,Kid Dice,De Bob and Young Bull among others. The Show was videotaped by Marpin TV and mastered on DVD by MOKA Productions. A Coconuthead and Sensay Dominica(Sensay.com) Production.



GRAMMACKS LIVE - NEW GENERATION(Live in St.Pierre)
$12.99
0142
GRAMMACKS-NEW GENERATION LIVE IN ST.PIERRE is the latest version of GRAMMACKS featuring the charismatic and electrifying Jeff Joseph. The hot tracks include all the popular hits that were recorded live in July 2001 at St. Pierre, in the beautiful island,de la Martinique.Tracks include "C'est la Vie Disco","Mi Deba","Cauchemar", Marley Reggae","Oupa Bon" and "African Music".



JEFF JOSEPH & LUC LÉANDRY - LES ÉTOILES DU ZOUK
$12.00
0129
LES ÉTOILES DU ZOUK with Jeff Joseph of Grammacks-Next Generation & Guadeloupe's Luc Léandry of Spice Zouk present a unique blend of impressive zouk and cadence rhythms.



MIGHTY SPARROW & BYRON LEE - SPARROW MEETS THE DRAGON (ONLY A FOOL)
$12.50
0305
SPARROW MEETS THE DRAGON is a priceless collection of classic Calypsos and ballads from the original 1967 release by Byron Lee and the Dragonaires and the Mighty Sparrow. Sparrow's classics include the Classic 'Only A fool', 'Maria', 'Peace and Love', Matt Monroe's 'Born free' among others.



MIGHTY SPARROW & BYRON LEE - SPARROW /DRAGON AGAIN
$12.50
0306
SPARROW MEETS THE DRAGON AGAIN!! is a priceless collection of classic Calypsos and ballads from the original 1975 REUNION release by Byron Lee and the Dragonaires and the Mighty Sparrow. Classics include a remake of 'Obeah Wedding', 'No Kinda Man at all' and 'Dragon Dance'.



BYRON LEE & THE DRAGONAIRES - DANCE PARTY VOL 1
$12.00
0188
DANCE PARTY Vol 1 by BYRON LEE AND THE DRAGONAIRES will have you dancing on the floor for a long time. Hot tracks include Body Water, Madder Than That, Dead or Alive,Fly,Calypso Classics in Pan medley and a Soca Love Songs medley. So prepare to back off your shirt and move de morris chair or your convertible sofa.



BYRON LEE & THE DRAGONAIRES - SWEET (CARIBBEAN) MUSIC
$12.00
0126
It's time to party again! Here comes the official start for summer fun – the release of the new Byron Lee & The Dragonaires album "Sweet Caribbean Music". This annual release, known for its superior production quality puts the Byron Lee touch on current and classic Soca hits.


MIGHTY SPARROW - LIVE ON STAGE (2007 CD-live at the Sheraton Hotel & Coronet Hotel)
$12.99
0297
THE MIGHTY SPARROW - LIVE ON STAGE CD is the Calypso Kimg of the World,Sparrow at his best live on stage, recorded recently at the Sheraton Hotel in Kingston, Jamaica as well as the Coronet Hotel in NY. Hot tracks include "The Village Ram","Big Bamboo","Melda","Dan is De Man","Federation","Jamaica Farewell" and an Extempo presentation.



DIAMANTS DU CADENCE-LYPSO-COMPILATION VOL TWO
$12.00
0197
DIAMANTS DU CADENCE-LYPSO VOL TWO is second compilation from musicians who had participated in the Cadence Mania competition.Among the notable hits are Kadence by Alison Boston and Cadence Viva by "Lloydee" of the First Serenade Band.



DIAMANTS DU CADENCE-LYPSO-COMPILATION VOL ONE
$12.00
0196
DIAMANTS DU CADENCE-LYPSO Vol One is a compilation of new cadence music song by artists who participated at a Cadence Mania concert held in Dominica recently in October 2005. Pawabol", by Cletus "Halibut" Abraham of Belles Combo was judged the winner.The other thirteen songs are also enjoyable. Jeff Joseph's Sa Ou Vle' is among them. Volume two is also available.



WELCOME TO DE FETE - DADDY CHESS (Greatest Hits)
$12.00
0121
Chester "Daddy Chess" Letang,lead vocalist for the "Swingin Stars" of Dominica is also the 2001 Calypso Monarch. Some of his classic hits are included on this 2004 album since his debut in 2000.



BEST OF THE BEST SOCA 2004 - VARIOUS
$12.00
0001



SWEET SOCA MUSIC - VARIOUS
$12.00
0231
SWEET SOCA MUSIC by Various artistes is a compilation of good soca hits that would keep you in the party mood all the time. Hot tracks include "Old Man Ketch yuself " by Johnny King,"More Shadow" by Pilot and "Dey Cyar Wait " by Baron



B'S CALYPSO CLASSIC Volume One
$12.00
0124
B's CALYPSO CLASSICS Volume One is a non-stop collection of top classic calypsos from the 1980's . The heavy hitting jams are really entertaining especially for a back yard party. Hot tracks include Monarch's "Saltfish Tongue" and Bally's "Me Eh Fighting".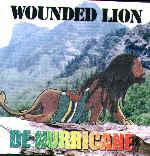 HURRICANE - WOUNDED LION $12.00 0043



FIRST SERENADE BAND - MORE FYAH
$12.99
0044B
MORE FYAH by First Serenade Band,the 2001 Cd delivers SURE FIRE power with hits like Sugar Apple,Chien la ka happé and Ola e yé



FINGEES - WHAT KIND OF LIFE IS THIS? $10.99 0083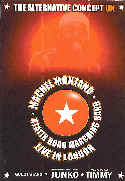 DVD-MACHEL MONTANO & THE XTATIK ROAD MARCHING BAND-LIVE IN LONDON,UK
$16.99
0195
MACHEL MONTANO & THE XTATIK ROAD MARCHING BAND LIVE IN CONCERT IN LONDON is the ALTERNATIVE CONCEPT IN THE UK.
This is a hot and spanking DVD with Xtatik guests, TIMMY from Barbados and Japanese Dancehall Queen, Junko.
Among the hot tracks performed are "Craziness","Bubblenut","Carnival" and classics like "Fireman","Big Truck","Walk a Mile","Footsteps" and many more to keep you dancing.



XTATIK PARADE CD-MACHEL MONTANO & XTATIK Road Marching Band
$12.00
0194
THE XTATIK PARADE presented by MACHEL MONTANO & the XTATIK ROAD MARCHING BAND is a hot and exciting album with the hot tracks "Craziness","Hot steppin","Bubblenut" and "Its Carnival in TNT"


DVD-XTATIK CIRCUS starring MACHEL MONTANO
$16.99
0004
A wonderful display of soca circus magic is captured live on DVD from Machel Montano and Xtatik among other Caribbean Artistes. The list includes the Mighty Sparrow,(Calypso King of the World),Calypso Rose and Walker among others. Machel pulls out the stunts with the big Carnival hits like "Walk a Mile and a Half","Big Truck","Madman", "It's Carnival". The live music sounds just as danceable to the tracks on the CD of the same name. "So back off your shirt and move de morris chair



MACHEL MONTANO - 2000 YOUNG TO SOCA
$12.00
0025
2000 YOUNG TO SOCA by MACHEL MONTANO is a solo album CD BY MACHEL that includes his famous classic "Too Young to Soca" that brought him instant recognition as a child star. Machel graduated from Junior Monarch to International Soca Star first with his band, Pranasonic Express and then later with XTATIK.



XTATIK/VARIOUS ARTISTS - COLLECTORS RIDDIM
$12.00
0022
Collectors Riddim is one of the hottest soca albums released in 2003 by Machel Montano and the Xtatik band. The tracks include a compilation of veteran calypsonians like the Mighty Sparrow,Lord Blakie,Calypso Rose,Mighty Terror and young soca artists like Bunji Garlin,Machel Montano,KMC,Dawg E.Slaughter,Peter C and others. AAH!! a priceless collection to be added to the XTATIK Circus album.



MIGHTY SPARROW CLASSICS VOL 1(jean & dinah, melda,congo man)
$12.00
0031
MIGHTY SPARROW CLASSICS VOLUME ONE.(All Original Recordings re-issued on CD). According to Anthony "Gabby" Carter and others, Sparrow is indeed the icon, the colossal figure who looms large over the sacred domain. Tracks include From "Jean and Dinah","Jack Palance", "Robbery with V","Our Model Nation", "Federation" "Dan is the Man", and "Melda".



MIGHTY SPARROW CLASSICS VOL 2(Wood In De Fire,Jane,Miss Mary)
$12.00
0154
MIGHTY SPARROW CLASSICS VOLUME TWO. (All Original Recordings re-issued on CD).Sparrow had surprised everyone in 1969 after word went around that he had died. Sparrow immediately silenced fans with his "Sparrow Dead-Who kill de Sparrow,nobody knows". Other Tracks include "Wood in De Fire", "Jane", "sell the Pussy", "Miss Mary","Good Citizen","Same Time Same Place", "Oriental Touch".



MIGHTY SPARROW CLASSICS VOL 3(king kong,carnival woman)
$12.00
0032
MIGHTY SPARROW CLASSICS VOLUME THREE.(All Original Recordings re-issued on CD). According to Anthony "Gabby" Carter and others, Sparrow is indeed the icon, the colossal figure who looms large over the sacred domain. Tracks include King Kong,Rastamania,Carnival woman,Idi Amin,Soca Man



MIGHTY SPARROW CLASSICS VOL 4(may may,madam dracula)
$12.00
0033
MIGHTY SPARROW CLASSICS VOLUME FOUR.(All Original Recordings re-issued on CD). Tracks include "May May","Simpson","Rose","Man like to feel","Well Spoken Moppers","Madam Dracula","Ten to One is Murder".



MIGHTY SPARROW/LORD KITCHENER -16 CARNIVAL(Road March) HITS
$12.00
0034


ALL TRINIDAD AND TOBAGO CARNIVAL ROAD MARCH CHAMPION HITS 1956-1975


(All Original Recordings re-issued on CD).



KLASSIC KITCHENER VOL ONE-LORD KITCHENER
$12.00
0155
KLASSIC KITCHENER VOL ONE BY LORD KITCHENER is definitely a Classic album with class and originality. The Lord Kitchener defines calypso with real social commentaries on"When a Man is Poor", "Old Lady Walk a Mile and A Half,"Doctor Kitch", "Cricket Champions(West Indies)" and more.


KLASSIC KITCHENER VOL TWO - LORD KITCHENER
$12.00
0156
KLASSIC KITCHENER VOLUME TWO BY LORD KITCHENER captures most of the Road March titles won by the Lord Kichener in Trinidad and Tobago.From the 1963 Road March, "The Road" and two other successive Road Marches,"Mama Dis Is Mas" and "My Pussin" Kitch stole the show in Carnival. Although he was stopped by Sparrow's Melda in 1966,Kitch continued with "67" and "Miss Tourist" in 1968. He also adds some humor with "Take Yuh Meat Out Me Rice" and "Love in De Cemetry."



MIGHTY SPARROW - COMI-KAL CAT FIGHT
$12.99
0293
MIGHTY SPARROW'S COMI-KAL CAT FIGHT CD gives real comic relief from a bad day in the office. If you're feeling down or on edge after rush hour traffic,you wouldn't mind listening to these classic's like "Ah Fraid Pussy Bite Me","Wife and Boat","WellSpoken Xmas Moppers","Pussy Laughing At Me","Sell De PussyCat" and more cat fights.



MIGHTY SPARROW - ALL THE GIRLS
$12.99
0294
MIGHTY SPARROW - ALL THE GIRLS CD include popular classics like "PATSY","MARIA","ROSE","SANDRA", "YVONNE" "THERESA" and "GEMMA ON THE FERRIS WHEEL", all the girls to whom Sparrow had given life in his songs.



MIGHTY SPARROW - THE RENAISSANCE
$12.99
0289
THE RENAISSANCE CD by THE MIGHTY SPARROW is a power pack release with hot CLASSIC tracks where Sparrow displays his versatility,Tracks include "Ah Fraid Pussy Bite Me", School days","Everybody Go Get","Bois Banday Medley","Drunk and Disorderly Medley","Fat Man","Mas In Brooklyn" and many more.



MIGHTY SPARROW'S DANCE PARTY GOLD
$12.50
0202
MIGHTY SPARROW'S DANCE PARTY GOLD is a classic calypso party album from the GREATEST CALYPSONIAN OF ALL TIMES. It features the Classic Road March Songs with background music by Sparrow's Troubadours. Some of the tracks include Sa Sa Yea,Jean & Dinah, Mr.Walker, Ten To One is Murder,Doh Back Back,Drunk & disorderly etc.



KROSFYAH - TIMELESS
$12.00
0186
KROSFYAH, one of the biggest soca bands from Barbados with this CD-album "TIMELESS" that includes the hits "Head Gone","Apple Bottom Gals", "Yardie Graduate",Rag in me Hand" featuring "Statement" Barnett and "All ABoard" featuring "Bunji Garlin".



BEST OF THE DUTCHY BROTHERS Vol Two
$12.50
0275
THE BEST OF THE DUTCHY BROTHERS VOLUME TWO CD continues from where Volume One left us, dancing of course. "Swanee River",'Mama Dis Is Mas","Come Leh We Go Sukie" ,"Waltz of the Flowers", and "Creole Tempo" are among the favorites. This is a good collection item...Back off yu shirt and dance!!!



BEST OF THE DUTCHY BROTHERS VOL ONE
$12.50
0221
BEST OF THE DUTCHY BROTHERS is an album with vintage latin jazz and calypso rhythms from one of the top big bands of Trinidad and Tobago in the late 50's and 60's. Directed by band leader Pete De Vlught these classics continue to please fans all over the world. The 22 Tracks include "Heroes Never Die", "Calypso Madness","Love is Like A Violin" and "Stormy Weather".



MASS QUAKE 2005 (THE BIG ONE)-VARIOUS ARTISTS
$12.00
0158
MASS QUAKE 2005 -THE BIG ONE FOR 2005 by VARIOUS ARTISTS showcases the talents of young Dominica Calypsonians from the Showdown Mass Camp. 2004 Calypso Monarch Dice returns with a masterful piece of Calypso as he delivers the "Puppet Master" in colorful imagery. He is matched with newcomer "The Saint's "Wrong Foot" that seems to be a Road March contender.Other hot tracks are provided by De Observer, Bople, DeBobb and Sye.



SOCA GOLD 2005 - VARIOUS ARTISTS
$12.00
0177
Soca Gold is the soundtrack of carnival. This year's offering includes "Madder Dan Dat" Machel Montano and Explainer's "Lorraine" feat Bunji Garlin with a revision of the classic hit. Other features include Edwin Yearwood "All Aboard 2K5" a remake of the Atlantik classic,Blackie's Ah Hook,Scrunter's Trombone,Donella Weeks'All Night and Michelle Sylvester's Sleepin in Your Bed.



D SOCA ZONE 4TH JUMP - VARIOUS ARTISTS
$12.00
0018
D'Soca Zone 4th Jump is one of the latest Soca compilation of Soca hits including road march songs from St. Vincent, Antigua,Grenada and Barbados.Tracks include "Slingshot" by Poorsah,"Have Some Fun" by Flyin Cloud,"De Iron" by Nicole Prescott, "No More Rum" by Archie Miller, "Bumper Ketch a Fire" by Timmy.



WIZARD - TORIA'S SECRET
$12.00
0050
TORIA's SECRET by the WIZARD is an amazing CD with hot selections that will keep you moving on the dance floor. Back off your shirt for this one. Tracks include hot zouk and soca numbers like "Those were the days","Victoria's secret" and the classic "Provocation" which helped Wizard won the 1990 Calypso Monarchy in Dominica while defending his 1989 title.



T-VICE - VINN PRAN NOT
$12.00
0135
VINN PRAN NÒT by T-VICE is another album with hot kompa tracks that will keep you you dancing with the groove. (T-VICE should not be confused with TOP VICE). T-VICE are brothers, Roberto and Reynaldo Martino, Michael Benjamin and James Cardozo. "Couto Deux Bò", Ouvë Kè'w, A-Zero,Nou Pran Devant and Vin Pran Nòt are among the best of the hot tracks.



TRADEWINDS GREATEST HITS VOL 1(Honeymooning Couple,You Cyar Get)
$12.00
0250
One of the most revered bands in the Caribbean formed in 1966,The Tradewinds have become identified with their witty and insightful creations about Caribbean life. This album contains some of their most enduring popular songs, including their legendary showpiece "Honeymooning Couple".



TRADEWINDS GREATEST HITS VOL 2(wong ping,old time calypso, heroes)
$12.00
0052
One of the most revered bands in the Caribbean,The Tradewinds have become identified with their witty and insightful creations about life in the west Indies. This album contains some of their most enduring popular songs, including their legendary showpiece "Wong Ping".



TRADEWINDS GREATEST HITS VOL 3 (famous lies)
$12.00
0053
One of the most revered bands in the Caribbean,The Tradewinds have become identified with their witty and insightful creations about life in the west Indies. This album contains some of their most enduring popular songs, Tracks include "Famous Lies","West Indian Suitcas", "Footprints"



TRADEWINDS BACK HOME(Greatest Hits Vol4)(Hooper & Chanderpaul,boyhood days)
$12.00
0051
Known for their witty and insightful songs on Caribbean life,The Tradewinds led by Dave Martins entered the scene in 1966.Indies.Hot tracks include "Boyhood Days","Honeymooning Couple","Cricket in De Jungle", "Blue Umbrella","Play De Ting" and "Hooper and Chanderpaul".(click above for more information)


D SOCA ZONE 5TH SPIN - VARIOUS ARTISTS
$12.00
0152
D'SOCA ZONE 5TH SPIN is another hot smoldering album with 18 sizzling soca tracks from the Caribbean that will keep your temperature rising during the cold season. Among them are "Nookie Tonight" from Tortola's Jamesy P,"Ivan the Terrible" from Grenada's Super P and "Back Shot" from "Small Axe Band" of St. Kitts. Click for more details.



D SOCA ZONE 2ND WINE - VARIOUS (feat. Kevin Lyttle's Turn Me On)
$12.00
0125
D SOCA ZONE 2ND WINE is a 17 track album with many hot tracks that will keep you moving and dancing non stop. Among the notable hits is Kevin Lyttle's international hit "Turn Me On,". Other hits include Poorsah's Hairy Bank,KrosFyah's Sak Pasay and Alison Hinds and David Rudder's Glow.



ELECTRIC by AJAMU
$12.00
0131
According to AJAMU's manager,Carolann Scantlebury,"Ajamu is undoubtedly a musical powerhouse". The 2004 Calypso Monarch of Grenada's Carnival has "increased his wattage on 12 explosive tracks laid in series and created a high voltage CD of masterful hook lines and arrangements" from his new album "ELECTRIC". Among the best tracks are "Electric" ,"Fly,"carnival", and "clarkie". So lets "fly!!fly!! high!! high!!



SUGARY - SQUARE ONE
$12.00
0134
SQUARE ONE'S 2004 album SUGARY is another HOT addition to the SQUARE ONE music collection.Alison Hinds, Andy Armstrong,Cecil Riley and Kean give explosive, artistic renditions to songs like "BAM BAM","SUGARY","A FEELING","INFORMERS","NETBALL GIRLS" and "WEST INDIES,NOW AND FOREVER".



GLOW THE SOUNDTRACK -2005
$12.00
0159
GLOW 05 SOUNDTRACK by VARIOUS ARTISTS include new 2005 hits by BLACKIE of "Ting Tang" fame with the T&T Carnival hit " AH HOOK" and JAMESY P's "NOOKIE TONIGHT".The album also includes Alison Hinds "COME NOW",Roy Cape All Stars "IT NOT A CRIME" and ATLANTIK's "OH GIRL"



SOCA UNITY - STEVE THEODORE & VARIOUS
$12.00
0106
SOCA UNITY by STEVE THEODORE is a good album from GRENADA,the spice island of the Caribbean. The album has several hot tracks that you will enjoy including the main title "Unity".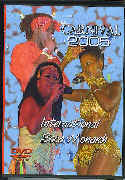 DVD - INTERNATIONAL SOCA MONARCH FINALS 2005
$16.99
0165
International Soca Monarch Finals 2005 in T & T captured on DVD with more SOCA Fire than last year.This DVD is a real collection to Soca party fans. Notable artists include the Soca Monarch himself,Bunji Garlin,and 2004 and 2005 Road March King Shurwayne Winchester(Dead or Alive)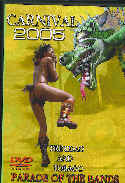 DVD -TRINIDAD AND TOBAGO CARNIVAL 2005
$16.99
0164
ON DVD, TRINIDAD AND TOBAGO'S 2005 SPECTACULAR CARNIVAL-PARADE OF THE BANDS, IS CAPTURED IN SPECTACULAR COLOR WITH EXCELLENT FOOTAGE AND BACKGROUND MUSIC OF ROAD MARCH SONGS BY SHURWAYNE AND OTHERS.THE DVD ALSO FEATURES HIGHLIGHTS OF INTERNATIONAL SOCA MONARCH 2005 FINALS.
MORE JUST CAME IN STOCK FOR 2007!!
T & T CARNIVAL 2006 ON DVD
IS NOW AVAILABLE(click here)!!!




LOOKING BACK - EXPLAINER
$12.00
0161
LOOKING BACK by EXPLAINER brings back the old King of Soca and veteran of such hits like LORRAINE,Rasta Chick,Nottinghill Mas, Wey Dey Say,Dey Say,Ras Mas and Horse



BEST OF THE BEST SOCA2K5 - VARIOUS
$12.00
0163
The Best of the Best Soca CD features 18 tracks of 2005 soca that will have you entertained all evening.Tracks include "Start2" and "Crazy wine" by Blazer,Come Baby" by H2O PHLO,"Dey never know","Clean Heart" by Singin Sandra and "Sweetest wine" by Ziggy Rankin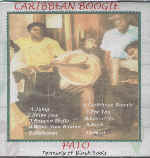 CARIBBEAN BOOGIE - PATO
$12.00
0062
Caribbean Boogie is PATO's latest CD that will keep you in the Spirit of Carnival with boogie down rhythms.



CELEBRATION (the formula) RED PLASTIC BAG/MAC FINGAL
$12.00
0097
Celebration by Red Plastic Bag and Mac Fingall puts the two soca giants of Barbados together on one smashing album. Hot tracks include RPB's Formula,Arthritis and Oil and Mac Fingall's Dog lover & Party Poopers.


MY CREW, MY DAWGS - T.O.K
$12.00
0095
My Crew My Dawgs by TOK includes the hits "Man ah Bad Man","Chi chi Man", "Money to Burn",Keep It Blazing and More.



STRICTLY THE BEST (lovers rock)VOL 28 - VARIOUS
$12.00
0088
Strictly the Best-Lover Rock- Reggae Vol 28 features the top hits in the lovers rock category from Jamaican radio charts with Beres Hammond's Rockaway,Just Friends by Swade and Tony Rebel, VC's By His Deeds,Sweet Life by Cocoa Tea, Sanchez'Love and others designed by VP Records


STRICTLY THE BEST(Reggae)VOL 31(beenie man,baby cham,elephant man,shaggy)
$12.00
0077
Strictly The Best Vol 31 in roots,lovers rock and dancehall reggae captures the current top reggae hits around the globe in 2003Jamaican dancehall style.. Twenty Tracks include Baby Cham's "Vitamin S, Beenie Man's "Dude". (Click above for more riddims info)"


DUTTY ROCK by SEAN PAUL
$12.00
0087



STRIP TEASE - LADY SAW
$12.00
0086
STRIP TEASE BY LADY SAW . CD album includes 20 hot and spicy Dancehall and reggae numbers like "I've got your Man","Man is the least", "Strip Tease", "Best Pum pum"



REGGAE GOLD 2004 - VARIOUS (capleton,beenie man,alicia keys,sean paul,elephant man)
$12.00
0076
Produced by VP Records,Reggae Gold 2004 includ the top 19 tracks in reggae,dancehall and hiphop around the world. I t has established itself on the Billboard Top Reggae Chart. Top hits include "In her heart" by Capleton,"Dude Remix" featuring Beenie Man and Ms.Thing,"Jiggy", "Jook Gal(Wine Wine), and Head Gone version" by Elephant Man.



SLAMCITY'S SOCA REVOLUTION feat. ALISON HINDS
$12.00
0204
SLAMCITY'S SOCA REVOLUTION includes the 2005 BARBADOS Road March and Party Monarch song "Colours". It also features the smash hits "Roll","Love Affair" by Alison Hinds of Square One fame and "Nice & Easy" by Lorenzo.



SOUND OF MY SOUL - SHADOW
$12.00
0201
SOUND OF MY SOUL is the 2005/2006 album by one of Calypso and Soca's beloved artist, THE SHADOW. The black suited artist from Tobago brings back memories of his "Revenge from Hell" in his new tune "Fire Under Dey". Other hot tracks include "Hypnosis", "Cool Your System" and "Funky Town".



SHADOW'S GREATEST HITS
0205
SHADOW'S GREATEST HITS includes the early years of THE SHADOW that includes the cut and thrust of word and razor that were reduced to a finely-honed skill. Among the major his are "Bassman","Ah Come Out to Play","De Garden Want Water","Columbus Lied", "King from Hell" among others.



BURNING FLAMES - FROLIC
$12.00
0187
This 2005 CD-album "FROLIC" by "BURNING FLAMES", the hottest band ever from Antigua is dedicated to the loving memory of ONIKA BOSTIC who passed away in December 2004. Hot tracks include "Frolic","I Want Yu" "De Harder Dey come","Fete to the road","De Formula" and "Dung Tung".



MIGHTY SPARROW - FIRST FLIGHT
$12.00
0199
MIGHTY SPARROW'S FIRST FLIGHT reflects his post World War 2 Trinidadian world of bravado and high rhetoric, in which violence of tongue and hand,the cut and thrust of word and razor, were reduced to a finely-honed skill.The 18 classics that include "Mango Vert" and "Gunslingers" remind us that calypso, in the hands of a master like Sparrow is much more than party music.



RAGGA (right up in dey) by RAGGA
$12.00
0200
RAGGA with the smash hit "Right Up in Dey" is the new sound of Caribbean Soca presented by Otis Vidale. The album features a remix of "Right Up in Dey" featuring Jamesy P of "Nookie" fame. The trio also includes Ibis, D-Major and Otis himself.



MACHEL MONTANO - XTATIK EXPERIENCE
$12.00
0176
According to Machel Montano,The Xtatik Experience is the manifestation of a dream of Machel to create a sound and a song to elevate Soca Music unto the World Stage. Tracks include "Madder than That","You","We not giving up" feat Doug E. Fresh, "Carnaval" and "Jump Up" with Wyclef Jean,"Love Fire" with Black Stalin and "Dance With you".



TRIPLE KAY International Band - SEWO
$12.00
0175
Triple Kay's SEWO blends the typical bouyon and cadence music from Dominica with the Haitian Konpa music. Hot tracks include "Sewo", "Soca Me","Festivity", "Sa fe Mweh Mal" and "Last Dust".



TRINI BASHMENT 2005(Soca Compilation)
$12.00
0169
TRINI BASHMENT 2005(Soca Compilation and Party Mix)CD will have you backing off your shirt when it gets warmer this summer. So get it now while the the weather is cold. Tracks include Jams from Iwer George(Tension,Water) and the Invazion Band,Fay Ann Lyons (Breakaway),Kitty (Bike Rider). Other hot tracks include Bunji Garlin's "Blaze De Fire", "Ah Hook" by Blackie and "Body Water" by Mini Priest definitely to cool you off.



CHALKDUST - PAN HAVE WE DNA
$12.00
0170
PAN HAVE WE DNA by CHALKDUST ia the latest album from THE 2005 CALYPSO MONARCH OF TRINIDAD AND TOBAGO,THE MIGHTY CHALKDUST. This album has current hits like "PAN HAVE WE DNA" and "I'M IN TOWN TOO LONG", "SONGS/HYMNS MY PARENTS SANG" And also hits from last year's DIMANCH GRAS Calypso monarch finals like "TRINIDAD IN THE CEMETERY".



SWINGIN' STARS - BLAZE IT UP
$12.00
0139
Well, The Swingin' Stars, the longest running party band in Dominica has blazed its trail of party nostalgia with a new album to keep you dancing on the floor. The Eleven track CD with an additional bonus track will have you backing off your shirt and keep you in the Carnival mood."Carnival Old Mas Medley", "Soca Medley #4" ,"Blaze It Up","Stars in your Head" and "Dream Lover" are among my favorites.



GRAMMACKS LIVE-NEW GENERATION(original)
0141
The Best of Grammacks Live by Grammacks-New Generation is a 14 track live rendition from the cadence band of the seventies which contain hits like "Me Dayba","C'est la vie Disco" and "Cauchemard" led by the electrifying vocalist Jeff Joseph and guitarists "Jumbo" and "Lion" .



SOCA FOR DE WORLD -VARIOUS ARTISTS
$12.00
0138
SOCA FOR DE WORLD by VARIOUS ARTISTS is another one of the best collection of SOCA hits from the eighties and nineties."Who Let the Dogs Out","Dollar Wine", "Tiney Winey", "Follow the Leader", "Teaser", "Ragga Ragga", "Rock it" and "Nani Wine" by now should be considered classics.(Click) and find out more.



DESTRA - LAVENTILLE,LAVENTILLE(2005)
0168
LAVENTILLE 2005 by DESTRA GARCIA ia a full album in 2005 compared to the mini album, Laventille that was done in 2004. Hot tracks include the big hit, "FLY" and others like home,Anyhow Ah Like It,Pride,Tide is High and a pre-release medley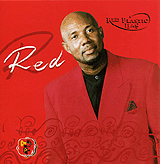 RED BY RED PLASTIC BAG
$12.00
0107
RED by Red Plastic Bag is a collection of the greatest Soca hits done by Red himself. Tracks include the new single "Jouvay Jam", the classic "Ragga Ragga", "Volcano","Uneasy in me Pants" and more.



SOCA SWITCH ELEVEN -VARIOUS
0167
SOCA SWITCH ELEVEN, the long awaited compilation and best of the best soca 2005 from Trinidad and Tobago's Carnival is a must buy for any soca enthusiast. The Cd contains the top entertainers of the land. Favorite hot tracks include Destra's Fly, Shurwayne's Dead or Alive, Machel's You and Bunji Garlin/Patrice Roberts' The Islands.



SOCA GOLD 20TH CENTURY - VARIOUS
$12.00
0137
Soca Gold 20th Century CD contains some of the most lovable and memorable soca hits of the 20th Century. Ahh,what a priceless collection to your archives. Among the hits are "Portrait of Trinidad" by Baron,"Sugar Bum Bum" by Kitch and "Lorraine" by Explainer.



SOCA GOLD 2004 by VARIOUS ARTISTS
$12.00
0130
SOCA GOLD 2004 transforms the kaleidoscope of Trinidad carnival into a non stop euphoria of the top Soca hits in 2004.Hot tracks include Burning Flames Onika(strings) and Soca monarch's Bunji Garlin(Get on Bad) along with a renewed version of Gypsy's 1980's classic hit Soca Train by Maximus Dan. The long awaited "De Garden" from Lima Calbio of Byron Lee fame,"Just Wait" from Square One, "Busy Tone from Luta and "French Kiss" from Krosfyah along with Dawg E Slaughter's Trample bring the true Spirit of Carnival alive. Other hot numbers include Blazers's Stages and Iwer George's Turn Around.



BURNING FLAMES - DEBBLE-ISH RAGE
$12.00
0128
DEBBLE-ISH RAGE is another BURNING FLAMES bomb shell that will blow you away. Among the hot tracks from Carnival 2004 are " Kindergarten", "All Yours", "Tattoo","Get On Bad,featuring Trinidad's Soca Monarch "Bunji Garlin" and Onika Bostic of Burning Flames, "Road Rage" and the title song "Debble Music".


BURNING FLAMES - ONIKA,..ALWAYS AND FOREVER
$12.00
0166
ONIKA-ALWAYS AND FOREVER-BURNING FLAMES 2005 features THE BEST OF ONIKA BOSTIC with the RED HOT BURNING FLAMES on this 19 track Cd with an additional bonus track of "WORKIE! WORKIE!"..Hits "All is Yours" and "Get on Bad" are all time favorites.



BLACKIE - AH HOOK
$12.00
0160
AH HOOK by BLACKIE highlights the new SMASH hit of Trinidad and Tobago's 2005 Carnival, "AH HOOK". BLACKIE pays tribute to pan music and to the Grandmaster of Calypso,the Lord Kitchener whose tunes were played exclusively by steelbands or pan . (Click for more info)



JUSS FLY HIGH - ONYAN
$12.00
0127
Onyan's Juss Fly High is another explosive album from Antigua's Carnival that will get you moving constantly on the dance floor.Hot tracks include "De Tool", "Do As I Do (Juss Fly High)","Start and Stop" and "Fireman".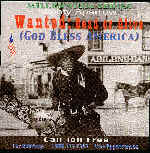 MIGHTY SPARROW- WANTED DEAD OR ALIVE
0157
SLINGER COME-God Bless America(Wanted Dead or Alive) is a new REVISED 13 track CD by the Calypso King of the World,Dr.Slinger Francisco,Mighty Sparrow.



KROSFYAH - ZERO TOLERANCE
$12.00
0133
ZERO TOLERANCE by KROSFYAH is the 2004 cd album released in time for Labor day 2004 following this year's Barbados Cropover.Edwin Yearwood and his Live Band gives us more exuberance and delightful soca in heavy tracks like "sugar cane","keep rolling it","strong back","touch down" "holes" and "bend over gal" .(click above for more history)









BURNING FLAMES - VENOM (rush)
$12.00
0101
Venom by Burning Flames is one of the hottest albums out of Antigua's 2003 Carnival. The album has 14 poisonous tracks,among them the big hit "Rush".


WHAT'S COOKIN/WANNABE - VARIOUS
$12.00
0098
WHAT'S COOKING? OR WANNA BE by Various Artists is a smashing Cd album from Barbados 2003 Cropover Carnival, with the hit " Wanna be right there" by Statement and What's Cookin? by Screw Face among other hot tracks.



IMAGINATION BRASS GREATEST HITS (Vol. One)
$12.00
0132
IMAGINATION BRASS GREATEST HITS is a smashing album with some of the best memorable hits from the Virgin Islands. Among the best tracks are "theresa rocking", "all out posse","zoom zoom","jouvert","band for the road", "jockey style","hot like fire","drive and wok up" and more.


THIS IS RUPEE.COM - RUPEE
$12.00
0098
Rupert Clarke aka Rupee swoons us with several soca messages with hot tracks like Enjoy Yourself,Festival Again, Skin 2 Skin,Uh Oh and Tempted to Touch



WE FROM DE VI - JAM BAND
$12.00
0092
The Awesome Jamband returns with a "Likitang",Trampin","Sweet Talking","Party Mix" that will make your body move real smooth along with a "Finger Jam" and a "Leg Exercise". Those are some of the hot tracks from their 2004 album coming from the U.S. Virgin Islands. Other Jamband music tracks include VI,Soldiers,Kaiso and Bangalang.



BUSY TONE by LUTA
$12.00
0090
BUSY TONE by LUTA captures the imagination of SOCA fans with good vibrations of Cellular phone magic.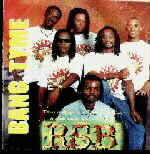 BANG TYME by RSB(Roots,Stems,Branches)
$12.00
0070
BANG TYME is a hot exciting album by Roots,Stems and Branches (RSB)with tracks of soca,cadence,zouk and calypsos including a cadence version of Lionel Ritchie's All Night Long,Granny Whine,Roll & Shakeup,Slam Back,FunkupRydim



RAW REDEEM INTERNATIONAL - OLD SKOOL SESSION
$12.00
0064
Raw Redeem has returned in 2004 with a classy CD, Old Skool Session, bringing back the original nostagic bouyon sound.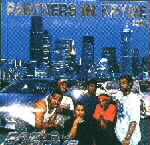 FAST AND FURIOUS(double cd) - PARTNERS IN KRYME
$12.00
0061
Fast and Furious is a 2 CD package including live recorded jams in Houston and New York by Partners in Kryme. Tracks include new Bouyon and Soca music to keep you partying all night long. Hits include "A Little Juke in de Corner" and "Rum Make Me Shame"



PARTNERS IN KRYME - BUNZ OF STEEL
$12.00
0060
BUNZ OF STEEL BY PARTNERS IN KRYME is a must addition to your bouyon collection of Dominica music. It features one of the original bouyon artists, Eric Bardouille who along with Maurice Aisles were a force to be reckoned with. Tracks include the original mix "Mas with Class



FIRST SERENADE BAND - WATCH YA BACK
$12.00
0057



FIRST SERENADE BAND - ROUGH UP DE SESSION
0055
ROUGH UP DE SESSION was one of the original albums done by the FIRST SERENADE BAND. It includes some of the original bouyon classics done by the Serenade Band from Pointe Michel.



BEST OF EXPLAINER, VOL 1 AND 2
$12.00
0183
(THE VERY) BEST OF EXPLAINER Vol 1 and 2 is a solid Soca album with the top 17 soca and calypso tracks by one of the finest soca artists of all time, THE EXPLAINER. Among the classics that are the ORIGINAL RECORDINGS are "Lorraine", "Rasta Chick","Ras Mas","Whey Dey Say Dey Say","Mrs Palmer" and more.



CALYPSO ON HIGH(2004 Dominica Calypso) - VARIOUS
$12.00
0037
"Calypso on High" "is a masterful compilation of thought provoking and profound calypsos from Dominica's 2004 Carnival",writes renowned cricketer and commentator,Attorney at Law Ossie Lewis.



MIGHTY SPARROW-REDEMPTION(gospelypso)
$12.00
0035
THE MIGHTY SPARROW'S REDEMPTION is Sparrow's most recent release. It is GOSPELYPSO at its best. SPARROW renders an educational tribute to "Isaac and Ishmael" and tells us to Take Warning. Other hot tracks include "He Saved Me","tell St. Peter I'll Be There", Temptation of Christ" and "I Used To Be a sinner". Produced in The Millennium Series by BLS Records.



RHYTHM PARTY (girlz gone wild,groovin) -SQUARE ONE
$12.00
0027
RHYTHM PARTY-GIRLZ GONE WILD by SQUARE ONE featuring ALISON HINDS and ANDY ARMSTRONG. Hot tracks include "Grovin" and "Just Wait".



XTATIK-CHARGE (Toro & Footsteps) - MACHEL & XTATIK
0026
CHARGE By Machel Montano and Xtatik is a dynamite album that explodes with the 1999 roadmarch "FOOTSTEPS". Other hot tracks include "TORO TORO", "MAD BULL INTRO" AND "MAD BULL BODY" and "PUMP D IRON".



XTATIK-HEAVY DUTY(Big Truck) with MACHEL MONTANO
0024
XTATIK-HEAVY DUTY...Definitely this CD, "Heavy Duty" is one of the best of Machel Montano and Xtatik that brought them their first Road March hit in Trinidad and Tobago, "Big Truck". Other fine tracks are "follow your Partner", "Winnerboi" and "What they Say they say".



XTATIK CIRCUS CD-XTATIK featuring MACHEL MONTANO
0023
Experience the 2003 Soca music from the Xtatik Circus. This amazing Cd features interactive audio and video as well as Karaoke closed captioning."Too Young to Soca" Star Machel Montano and a cast of Caribbean artists including his band Xtatik put on a remarkable display of Carnival songs on this album.Performers include Destra, Farmer Nappy,Peter C,Sparrow,Rose,El-A-Kru,Onyan and Wanski.(Tracks include It's Carnival and Fireman)


CAN'T STOP A MAN - BERES HAMMOND
$12.00
0020
CAN'T STOP A MAN by BERES HAMMOND
is The Ultimate Collection of slow lovers' melodies and dancehall music. The 39 tracks on two discs will have you well relaxed for your cruise.Includes hits like "Rockaway","Come down Father","Sweet Lies","Dancehall Vibes"."Can't Stop a Man".
OUT OF STOCK


SWEET SOCA RHYTHMS- VARIOUS ARTISTS
$12.00
0017
Sweet Soca Rhythms by Various Artists is one of the best sweet soca and calypso albums of 2003/2004 that will make you dance along with the music . It includes Guyana vocalist Militant with the heavy "Passion" and "Hot and Groovy" tracks.



SCRUNTER 2004 by SCRUNTER(O.R. Johnson)
$12.00
0016
SCRUNTER 2004 returns the veteran calypsonian(Owen Reyes Johnson) to the Carnival scene with twenty sizzling tracks. among them are "Bachelor","Party Lover","Gimme It just So","Sugar Jam","Burn It Down" and the "Jumbie Remix".



SHURWAYNE WINCHESTER - PRESS PLAY
$12.00
0013
PRESS PLAY by SHURWAYNE WINCHESTER is a hot album with good carnival rhythms from TRINIDAD AND TOBAGO's 2004 CARNIVAL. Hot Tracks include "De Band Coming" and "Beta".



SHADOW - FULLY LOADED
$12.00
0011
Fully Loaded by Shadow is the long awaited album from the "Dingolay/bassman" of Tobago. Mr.Winston Bailey's Heavy Hot tracks include "Oh Yoo","Musical Me","Horner Man Crying", "Whop Cocoyea", and "Come For Your Lunch"



GYPSY - ONWARD UPWARD FORWARD
$12.00
0008
Onward Upward Forward by GYPSY(Winston Peters) in 2004 is a solid album with good hits by the man who brought us "Captain, De Ship is Sinkin" and the original "SOCA TRAIN."


MIGHTY BOMBER- HIS EARLY YEARS
$12.00
0007
Clifton Ryan,(Mighty Bomber) Grenada's Calypso Monarch(1940-1947) made history when he defeated another Grenadian, the Mighty Sparrow in 1964 for the Trinidad and Tobago Calypso Monarch title.One of the most popular songs that year was "Two little chldren,James and Joan". Other hot tracks include "My Brother Tommy","Gloria","Why Ah Fraid Women" and "Friendship and Money".



FATHER by IWER GEORGE,FAMILY & INVAZION 2004
$12.00
0006
The 17 track CD,FATHER with IWER GEORGE And FAMILY has been very popular in 2004 with hot vibrating music. Hot tracks include "Father by Iwer George","Freedom by Fayann Lyons","Wine up by Naya George" and "Big three Combination by Iwer, Bunji Garlin and Denise Belfon"



NASIO - LIVING IN THE POSITIVE
$12.00
0005
Living in the Positive by Nasio Fontaine is one of the best reggae albums to date. Tracks like Living in The Positive,Ithiopia,Black and Comely,Riding on, Rise up and others keeps you in the roots,rock reggae mood.



BEST OF KROSFYAH VOL ONE
$12.00
0198
THE BEST OF KROSFYAH VOLUME ONE includes the original hits of the number one band in Barbados in that era of the 1990's.Hot tracks include,the Crop Over Road March songs "Pump Me Up" and "Wet Me" that are regular radio favorites.



SOCA SWITCH TEN (The Perfect Ten) by VARIOUS ARTISTS
#0001-SOCA SWITCH TEN by VARIOUS ARTISTS featuring Shurwayne Winchester the 2004 Road March winner of T&T(de band coming),Machel Montano,Destra Garcia,Maximus Dan, and other various artists encompasses the pulse of Trinidad Carnival 2004.
SOCA SWITCH TEN (The Perfect Ten) by VARIOUS ARTISTS


BEST OF SAKIS -LES MEILLEURS DE SAKIS
$12.99
0332
BEST OF SAKIS - LES MEILLEURS DE SAKIS is a compilation CD of the best Soukous or French Africa dance music that will keep you on the dance floor for hours. So BACK OFF YU SHIRT!!! and Move de Morris chair!! IMPORTED FROM FRANCE



DR SAKIS - 40° à L'OMBRE (Coupé Décarlé)
$12.99
0333
Dr Sakis - 40° à L'Ombre (Coupé DéCarlé) is another Soukouss party music CD with the great Sound of Africa where Dr Sakis and his entourage gives us a taste of 'Bois Bandé','I love you','Donne Mois' and 'Peace and Love'. IMPORTED FROM FRANCE



EXILE-ONE LEGEND featuring GORDON HENDERSON
$12.99
0339
EXILE-ONE LEGEND CD is a remastered version of the Complete Collection Exile -One Volume O and some of Vol 1. So if you missed that copy, here is your chance to get ths first original recordings of 'Aki Yaka", 'Diamant Creole',N'homme Ka Batte N'homme, Ilyne,Pompilili and others. IMPORTED FROM FRANCE